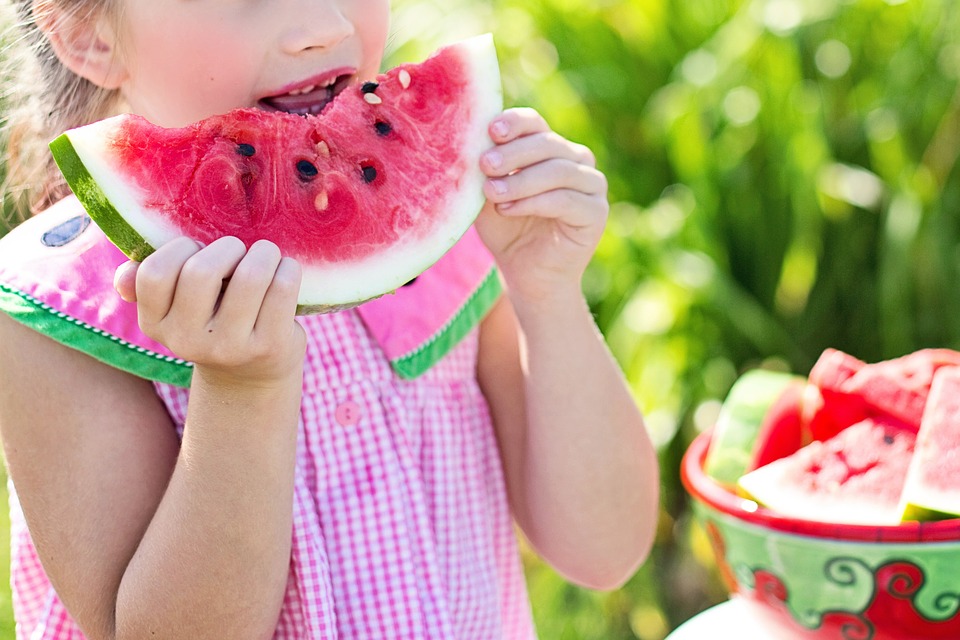 This past weekend in Joburg definitely felt like the start of summer! And nothing announces the start of the festive season than a weekend of perfect sunny weather! You start thinking about hauling out your beach towel and flip flops, and getting ready for long lazy afternoons by the pool (or the beach, if you're a lucky traveller!). But the holidays aren't here yet, and in between hectic work deadlines, and inevitable Christmas treats, it can be easy for our health to take a back seat. So we've put together some simple strategies to help you stay healthy this summer!
Eat more local, seasonal veggies
Eating a wide variety of local, seasonal veggies helps your body respond to the change in season. Seasonal fruits and veggies are at their nutritional peak, and can help you look after your body during the hot summer months, helping with dehydration, seasonal allergies and sunburn. Seasonal produce is naturally ripened, and harvested when it's supposed to be, making it fresher, tastier and packed full of nutrients. Fewer pesticides, less artificial ripening and shorter storage periods make seasonal fruits and veggies delicious, nutritional powerhouses. And opt for organically grown where possible, as healthy soil, and natural farming methods will mean your fruits and veggies are even better sources of all the important minerals and nutrients that we need! Here's our pick of summer veggies, and how they help you to stay healthy this summer:
Tomatoes are high in Lycopene and Beta Carotene, both of which help to protect your skin from sun damage.

Summer isn't the same without a delicious slice (or two) of watermelon! Watermelons are hydration heroes, packed full of water, and are also a source of Lycopene and Vitamin C – the perfect summer companion!

Enjoy a handful of berries this summer. Berries are high in Vitamin C, which helps your body adjust to the rising temperature, and to better cope with things like heat rash or heat stroke.
Some other seasonal summer fruits and veggies to enjoy: sweet peppers, summer squash, like patty pans & baby marrows, asparagus, beetroot, aubergine, paw paw, leafy greens, like spinach & swiss chard, chillies, peaches and nectarines – here's a quick and easy summer veg recipe guide, courtesy of The Kitchn.
Do eat meat, but only the good stuff
If you do one thing to stay healthy this summer, it should be packing your diet full of colourful, seasonal and local fresh fruits & veggies. But you should also take a moment to look at the meat you're eating. According to Paediatric Dietitian, Lindsay Archibald-Durham, diets can be healthy when including moderate amounts (approximately 70g/day) of meat from healthy sources. Animals that are raised in healthier and more ethical environments – free-range, grass-fed, and free of hormones and antibiotics – are not only happier animals, but they're also better for you! Animals raised in healthy environments can supply nutrient rich meat which contains all the essential amino acids as well as micronutrients such as iron, zinc and most of the B vitamins. This supplies our bodies with the essential building blocks to maintain muscle and blood health. Choosing meats from pasture-raised (free range) animals is a good idea, as their diets are higher in omega 3's when compared to grain fed animals whose diets are higher in pro-inflammatory omega-6s. And look for meats that are free from antibiotics as well as growth hormones, as many believe that increased consumption of antibiotics via meat may be increasing the incidence of human antibiotics resistant infections.
So enjoy your good ol' braai this summer, but choose meats that come from a healthy, happy place, for a happier planet, and a healthier you!
Let us help you stay healthy this summer!
Here at the Munching Mongoose, we believe strongly in the importance of seasonal eating, for our own health, and for the benefit of our community. And so we've made it easy. All our boxes are designed to include the best local and seasonal fruits and veggies, chosen for you every week. And we've started a Recipe Box to help you on this journey, full of simple recipes, using beautifully fresh and seasonal ingredients.
We also believe in the importance of eating meat from a healthy environment. Why not order a meat pack from us? The Munching Mongoose partners with local butchers, to offer delicious, ethically farmed meat packs, conveniently delivered to you. From delicious chicken and succulent lamb to tasty biltong, all our meat comes from healthy, happy animals, and is free from growth hormones and routine antibiotics. Visit The Market to see our full range of meat packs, and to add one to your order now.
And as the stresses and strains of the next few weeks takes its toll, know that you can still get a box of healthy, fresh produce, delivered right to door every week. Think ahead – you can manage your Munching Mongoose delivery schedule up to 12 weeks in advance. Make sure to pause your orders for the weeks you'll be away over December. BUT, if you're headed somewhere local, maybe a family holiday in Kruger, or down to that holiday home on the coast, why not plan to get one last delivery from us, to take with you and start your holiday with a fridge full of healthy fruits & veggies, milk, eggs, bread, cheese, dairy and meat! What a good idea!
This blog post was written in partnership with Paediatric Dietitian, Lindsay Archibald-Durham.