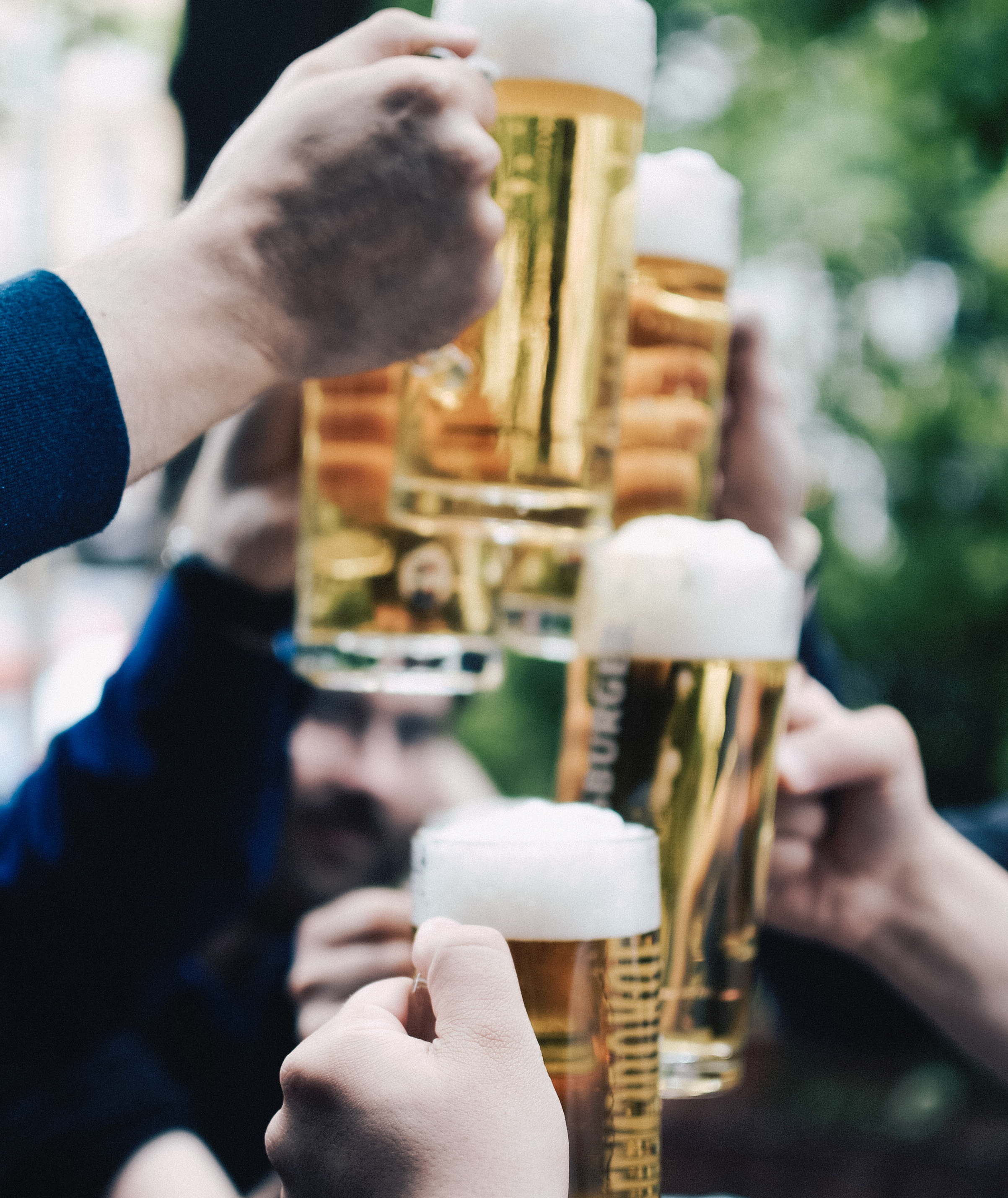 Wafts of incredible mouth-watering aromas, clanging of pots and pans, shouting, laughing, music, the sight of what seems like chaos, but is actually a well-choreographed dance – chopping and sautéeing, flour in the air, the shift of a pan here and the ignition of a stove flame over there. Big hearty bowls of wholesome good food glistening with the generosity of love and olive oil… there is always olive oil and lots of it. Freshly baked bread broken apart and strewn across the table, crumbs and all. A mesh of arms and hands reaching and grabbing, exchanging plates and bowls each filled with unique flavours. The glugging and sloshing of wine from bottle to glass and glass to mouth, some of which even adds to the tapestry of colours on what was once a white tablecloth… salute' and Buon Appetito!
Fewer things can be better than a good meal spent in great company. From small villages to big cities, for generations, this is how the Italians have done it and I believe there is magic in this ritual that should be part of every one of our lives. Whether it is how you enjoy a daily meal with your family, an occasional get together with friends and loved ones, or even an annual event such as a religious holiday, there can be no denying that laughing with those most important and dear to you, heatedly debating some of the world's oldest challenges and just enjoying the moment with great wholesome real food (and maybe a splash or two of wine) is a true remedy for the soul.
I am fortunate to have found in my partner, wife, and mother to my children, an incredible, beautiful lady who has allowed me to live this experience time and time again and make it an almost standard of how we enjoy meals. With her Ma from northern Italy that has an accent so thick you would be forgiven for thinking she is straight off the boat, this passion around food and family has become intrinsic in the way we live. Regular (loud) family lunches on a Sunday are a norm and I am so grateful to have been included in this way of life.
In a world and time when we are increasingly busy, stressed and short of opportunities to just be happy, it is important not to lose sight of what is valuable. Whether you are king of the castle or tradesmen toiling away, one commonality we all share is family and food. There is an ever-increasing divide between the food we eat, what makes us happy and the daily routine of life.
It's not about fancy, although it can be. It is not about trying to impress, although inevitably you may. It is about the quality of the produce you use and the company you keep. Whether you are a chef extraordinaire or barely able to make spaghetti bolognaise, it doesn't matter. What does matter is that we should be in touch with what we put on our plates and in our bellies. We should take the time to not worry about the time, and we should allow long lazy lunches to enrich our lives. We are also becoming more and more insular in our lifestyles, why not take the opportunity to do as the Italians do, invite your family, your friends and even your neighbours (literally – whether you know them or not) around for a meal and just… be… happy.
Buon Appetito!