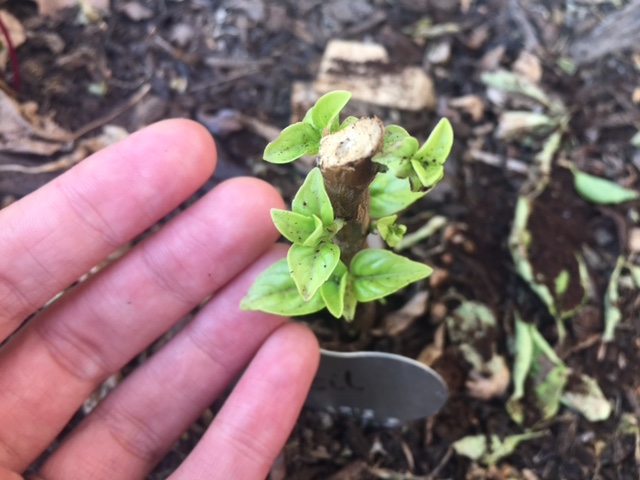 June 16th is Youth Day. It's a day where we commemorate the strength of our youth, and the ability of young South Africans to champion change in our country. The millennials of today are passionate, zealous, spontaneous and driven. They're also noticeably aware of the shortfalls and problems we face in society, and they believe that they can make a difference. It's our job to encourage them on this journey, and use their passion to influence positive change in South Africa.
Farming is one such area, where the youth can invigorate and rejuvenate. Farming is often perceived as being a trade that is a little stuck in its ways, a little old-fashioned and outdated, always far away from anything else that matters. And the retail industry of today has separated food from its source. For many people, the farm where their food comes from is the furthest thing from their minds. And this is why farmers are a dying breed. Across the world, farmers are only getting older. More than half of Africa's population is under the age of 24, and yet the average farmer is 60 years old. And this is even higher in South Africa, where the average age of farmers is 68 years old.
But this can change. Slowly but surely, young people are taking an interest in agriculture. The thing with millennials is that they seek to align their passions and interest with their career. Rather than work-life balance, they are looking for work-life alignment. They ask the question, 'why should I spend my life working towards something I don't believe in?'. And furthermore, they want to make a difference, and be a part of something that's changing the world for the better. And agriculture finds itself right in the middle, as young people see the benefit of more conscious consumption and sustainable living.
Calestous Juma, Kenyan born Harvard Professor, and an authority in sustainable development, believes this: "The best way to attract young people into farming is to define it as agribusiness – this entails making agriculture entrepreneurial and technology-driven", and this is definitely something that is growing across Africa, and in South Africa. Young people enter the agricultural world, fully respecting the experience and expertise of older generations, but with a new vision, driven by technology and innovation. From creating seed databases, to mobile apps and websites that link farmers, customers and food, to new farming methods such as hydroponics and vertical gardens, young people have the potential to reshape and re-invigorate the agricultural industry, and make it more relevant, more meaningful, and ultimately more sustainable.
Khula, is one such example. Based in Johannesburg, this agricultural start-up uses mobile to create a marketplace for sustainable, small-scale farmers. Not only does it help connect them to the market, but it also serves as an information hub and a financial management tool. Founder, Matthew Piper, hopes to support small scale farmers, and give consumers access to a wider variety of organic produce. Another example is Dimakatso Sekhoto, who left her lucrative job in finance to manage her father's farm in the Free State. For her: "I knew that if I came to assist my father, I would be able to actually make meaningful change. I'm not always on top of the world but on such days I appreciate the fact that there's no better place than here where you have nature to support you." Or Leeko Mokoena, named as one of Mail & Guardian's 200 Young South Africans for 2016. She has always been passionate about food, and grew up preserving peaches with her grandmother, in an area where everyone had a small farm. Now, she hopes to support, train and educate small, subsistence farmers through her company, Made with Rural, and encourage more people to grow their own food, and buy local.  
Farming is just one area that needs the passion and spirit of young people to bring it back to life, to make it relevant, meaningful and sustainable, and there are many other areas that young people are seeking to change. And June 16th is the day to celebrate these young people, and encourage them to follow their dreams, wherever that may take them, to make our world a better place.